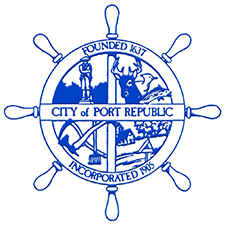 Welcome to Port Republic
Port Republic, a beautiful community located in the northeastern section of Atlantic County, New Jersey. We welcome you to our website. We are pleased that you have taken the time to visit us.
Mayor & City Council Members
Mayor, Monica "Niki" Giberson
Council President, Stanley Kozlowski
Councilmember, Jacob Nass
Councilmember, Doris Bugdon
Councilmember, Donna Riegel
Councilmember, Steven Allgeyer
Council At Large, Roger Giberson
Municipal Code
** Notary Services are available at City Hall for all Port Republic Residents.